About the Gate to Wellness
Practioners
Armeta Dastyar D.O.M., L.Ac.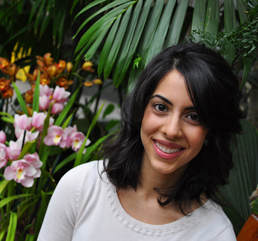 Armeta Dastyar believes that acupuncture and Chinese herbal medicine are truly life changing. She specializes in acupuncture, Chinese herbal medicine and is an Usui Reiki Master.
Her exploration of eastern medicine started by seeking relief for her own ailments. Having years of ankle problems, she decided to turn to acupuncture for aid. It was through this that she not only found support for her ankle, but she also gained a feeling of being more awake and attuned to the world around her. She realized that this thousand year old medicine helps with not only physical and emotional pain, but brings a balance that ripples through ones life. This has sparked Armeta to bring this awakening to all her clients, providing them medicine to allow them to thrive in every aspect of their lives.
Her education began with Bachelor of Science degrees in Biology and Psychology. Armeta then studied eastern medicine by becoming a Usui Reiki Master. Later, she continued her educational journey and earned two Masters degrees and a Doctorate in Acupuncture and Oriental Medicine at Maryland University of Integrative Health, formerly Tai Sophia.
Armeta brings compassion to each and every client, treating each individual uniquely to reach his or her full potential. She treats a wide variety of conditions including pain management, woman's health, depression and anxiety. She helps women conceive naturally or in combination with reproductive technology. The unique combination of Chinese Medicine and bodywork allows her clients to reach their full potential. Armeta believes that acupuncture and Chinese herbs can allow you to thrive in every aspect of your life!